Our friends at IDmission recently published a blog post detailing their industry predictions for 2021 and even featured some insights from our very own Founder & CEO, Kristin Stafford. Keep scrolling to see what they had to share:
2020 was an unpredictable year; and rightly so, we're all a little weary of the 2021 "predictions" we're seeing. However, being good at predictions is a skill, and it takes time and practice to get better at it. So, we're going to practice.
This isn't a one-and-done sort of deal, we'll be taking time throughout the year to revisit these predictions and adjust our thinking as necessary. IDmission is an employer and partner to a host of incredibly forward-thinking individuals with a wide breadth of knowledge, so let's see what they have to say: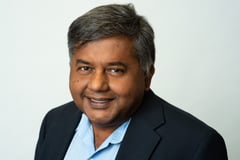 Ashim Banerjee, Chief Executive Officer at IDmission
Racial Bias Trends
As opt-in facial recognition technologies, such as unlocking your phone with your face, or Facebook tagging you in a picture, become more prevalent, people have warmed up to this biometric. However, a huge concern with this technology is the significant racial bias that occurs, particularly against Black Americans. While facial recognition boasts an accuracy rate of more than 99.9%, this isn't true among minorities. One study found that the poorest accuracy levels occurred in subjects who are female, Black, and 18-30 years old.
These results have created an awakening in the biometric community, prompting new work and research to eliminate these discrepancies. This awakening was compounded by a larger racial justice movement in 2020 and continuing into this year. As police relations, especially within the Black community, continue to come under harsh scrutiny, racist and discriminatory practices are being revisited and revamped to provide equity. However, some people fear that even these revamped technologies could be used to disproportionately hurt minority communities and mimic racist patterns in law enforcement.
Expect to see new technologies in place to account for these biases and new solutions to level the accuracy. Face recognition algorithms can train on diverse and representative datasets to help improve their accuracy. Other trends aim to fix the problem at its source — the photos themselves. Many cameras are low-quality and cannot accurately capture darker skin tones, so any improvement to the photo quality could increase accuracy. Others aim to create more in-depth audits to catch mistakes. IDmission is a leader in this research, utilizing AI to improve accuracy and eliminate racial bias.
Evolution of Biometrics in Banking
The pandemic has affected many 2021 trends in the financial services industry. These institutions have been tasked with finding new ways to provide services safely and efficiently. This year, we expect banks to start using biometrics in all aspects of digital banking, not just for loans or account access. Banks will utilize biometrics in IVR, wire transfers, employee onboarding, mobile onboarding, and more.
The transition to online banking has forced financial services to develop new, secure ways to verify customer identities. IDmission's Identity-Proofing-as-a-Service, or iPaaS, gives companies comprehensive identity verification without the need for application integration. Managing identity at an enterprise level is costly and time-consuming, but with iPaaS, we do all the heavy lifting so you can focus on what really matters.
The future of retail banking involves less time waiting in lines and more time doing banking online. This digital transformation requires secure, reliable, and convenient ways of authenticating customers. Biometrics is proving to be one of those methods, helping retail banks reduce fraud, increase sales, lower costs, and enhance the customer experience.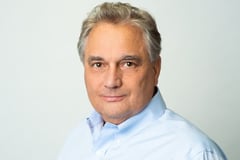 Miles Busby, Chief Revenue Officer at IDmission
A Passwordless Future
Biometrics reduces the chances of fraud and unethical activity on your network by making it impossible for criminals to impersonate an employee. This is the most secure method to create a frictionless UX and ensure your business infrastructure's security. And notice, there's no need for a password.
In 2021, expect to see IT teams implementing a more robust identity and access management strategy with solutions like Single Sign-On (SSO), password management, multi-factor authentication (MFA), and passwordless authentication. More organizations will move to a passwordless experience through identity access management, to reduce IT challenges and risks associated with traditional password logins, such as forgetting a password and fraud due to using the same password for multiple log-ins.
Now is the time to go passwordless. It's the future, and companies that don't adopt it are likely to suffer the consequences of an insufficient security system. IDmission's ISO-compliant MFA services include biometric verification. Our MFA system reduces the likelihood of fraud through security layers that are far more difficult to get through than traditional password-based authentication.
If you want to find out how to prevent identity theft for your company, download our Say Goodbye to Identity Theft Solutions Guide.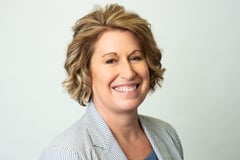 Angela Schmuck, Chief Operating Officer at IDmission
Fraud in the Digital Workplace
In 2020, many companies were forced to implement work-from-home practices. While remote work is on the rise, this means we'll see more fraud with messaging apps and video conferencing services. This means we need better Multi-Factor Authentication (MFA).
Much of the fraud is due to employee error and Biometric MFA adds another level of verification to protect against such instances. It ensures that personnel only get access to resources, files, and software that they have the requisite permission for. This added layer of security asks users for more than one identifier. So, in addition to the correct password and username, they'll be asked for either something they know (like a passcode), something they are (a verification of physical identity), or something they have (like a mobile phone, key fob, or wallet).
Over the summer, IDmission met the International Organization for Standardization (ISO) requirements for ISO/IEC 30107-3 Presentation Attack Detection (PAD) Level 2. With the ISO qualification, IDmission is one of very few global biometric companies that can ensure security, compatibility, and interoperability at such a level. By utilizing anti-spoofing techniques, IDmission software offers financial-based institutions an extremely reliable solution for fraud detection and consumer identity verification.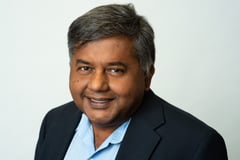 Ashim Banerjee, Chief Executive Officer at IDmission
Age and Consent Verification
COVID-19 has caused a lot of industries to go digital, but there are a few that were previously exclusively physical, such as online gaming, cannabis distribution, prescription refills, and alcohol delivery. These products and services require age verification, which poses an interesting challenge in digital verification. Expect to see new solutions to these issues that will make it easier to accurately identify a customer's age.
This additional technology could be implemented in person as well, requiring facial recognition or fingerprint ID verification for purchases that have age restrictions. There may be some customer service issues to overcome with this new technology, however. The UK has taken a step towards using biometrics to authenticate a selfie, but many business owners fear this might affect conversion rates or negatively impact customer experience.
For hotels, casinos, online casinos, and gaming sites, IDmission offers industry-leading identity verification and ID authentication solutions that help you run your business more efficiently. We provide expertise in many areas of the hospitality industry and offer solutions for customer onboarding, hotel check-in, vacation rentals, and more.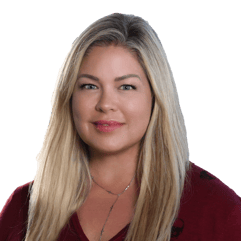 Kristin Stafford, Founder & Chief Executive Officer at Vital4
In-Depth Digital Background Screening
With fraud on the rise, we can expect to see more stringent practices around digital background screening. Employees, and maybe even prospective employees, can expect to see a QR code on the employer's web site. Scanning the QR code takes them to an app, using which they scan their identity document and capture a selfie (with liveness detection). The software extracts all the data from their ID document, matches the selfie to the photo on the ID and hits a KYC/AML vendor to check against sanctions and other background checks. It's important these background checks are being performed by a reputable vendor. Many US based AML/KYC providers focus their compliance screening on OFAC, US based PEPs and US Media only. This is not best practice and can lead to records and information of interest being missed, which equals liability. Ensure your provider offers a global solution that reaches well beyond your back door. Every business is a melting pot of people and relationships from all over the world and limiting your view, limits your compliance, while greatly increasing your risk.
The Growth of Digital Notaries
With more and more people staying at home and working from home, the digital notary space will see large growth in 2021. This step towards digitalization began before the pandemic — in fact, 25 states had already passed this legislation; however, the plan was to slowly roll it out in other states over the next few years. The pandemic expedited this process, with many states placing the adoption of remote online notarization (RON) at the top of their legislative agendas.
While the initial push was to practice social distancing, businesses are finding unexpected cost-savings. A computerized system catches mistakes that would have ordinarily slipped through the cracks and resulting in big costs to fix. Not to mention, the savings companies have seen just in printing and other paper-related costs. Traditional functions such as signing closing documents will become completely digital through biometrics, video conferencing, and complete electronic signatures — steering away from wet signing in person.
Like any good set of predictions, comes revisiting. We'll come back to our list of predictions at the end of this year to analyze what we got right… and what we will have inevitably gotten wrong. The global pandemic has ushered in a new wave of technology-reliant services. And as public acceptance and accuracy increases, and prices for these technologies decreases, expect to see more companies utilizing biometric systems in person and online.
Used in finance, e-commerce, the sharing economy, and regulated industries, IDmission solutions provide true customer identities as part of the overall end-to-end workflows without compromising the user experience. We orchestrate digital transformations for companies relying on identity and ID Verifications — creating powerful security solutions for customers and communities in a fraud-filled world.
Visit IDmission's website to read the full story and learn more about their services.