Kristin Stafford
Founder & CEO
Kristin is a successful serial entrepreneur and executive specializing in SaaS and enterprise platforms that support global compliance and background screening. She is the co-founder and CEO of Vital4, a global enterprise, cloud-based platform, which uses proprietary AI and Machine Learning algorithms to aggregate data and provide instant data screening to support compliance, background screening, due diligence and more, on a global scale.
Kristin is the former co-founder, managing partner and brainchild of the first global data screening platform adhering to the Fair Credit Reporting Act. Kristin ran the organization from the ground up into an acquisition ready, multi-million-dollar business. Dun and Bradstreet acquired the platform she designed in 2021.
Kristin has more than 25 years of experience in operations management, process architecture and software development. She has organized and managed large teams of employees and consultants on premise and overseas. She, brings a vast array of experience identifying automated solution opportunities and facilitating the design, development, implementation and success in market of enterprise SaaS platforms. Before entering the global data screening space, she directed the financial operations of a large Atlanta-based financial services corporation, served as a senior consultant and process engineer for Delta Technology and Northern Trust and held a management role early in her career at a GE Capital start-up.
When Kristin isn't busy running Vital4, she is usually found surrounded by family and friends. She loves to cook, entertain, dance and travel. Kristin is high-energy and ensures every day is an adventure for her, her hubby Scott and three kids. You can almost always find the Stafford's with their four fur-babies, Mabel, Dipper, Chubbs and Luci-fur.
Amy Barbieri
Founding Partner, President, and Chief Growth Officer at VITAL4
Amy co-founded Vital4 in 2016 and brings a wealth of expertise in international background screening, global compliance, fraud, and risk mitigation. Amy has over 25 years of experience in sales and marketing for SaaS, technology, data, and compliance.
Prior to Vital4, Amy ran Business Development for an International Background Screening firm where she was instrumental in the successful launch of the first to market SaaS data search solution to meet FCRA requirements. The solution was quickly adopted by large enterprise customers and was acquired in 2021 by Dun and Bradstreet.
At Vital4 Amy drives Vital4's overall growth strategy and go-to-market efforts. Amy's key areas of focus and support are Marketing, Business Development, Sales, and Strategic Partnerships at Vital4.
Amy currently sits on the Board of Managers at Vital4 and the Board of Directors at Fintech Atlanta. Amy resides in Atlanta and has two daughters that attend the University of Georgia.
Amy can be found spending time with her two daughters and beloved dog, Tilly when she's not working. She is also an enthusiastic foodie always looking for a new restaurant to enjoy.
Dawn Marchand
Founding Partner & Chief Legal & Compliance Officer
Dawn was one of a limited few that contributed initially to the start-up phase alongside Kristin Stafford at one of the first independent wholesale international background screening firms in the US. Her contributions in product development & management, compliance, vendor management, resource allocation, process mapping & improvement and quality assurance provided her with expertise in many areas required for Vital4's success.
After accepting a highly sought opportunity in the film industry and obtaining an entirely new skillset in large budget logistics and coordination, Kristin lured her back to the team as a founder and partner of Vital4.
As the business leader of compliance and GBS product management, Dawn has been critical in the research, analysis, development, pricing, implementation and compliance management of over 3,000 services in over 220 countries worldwide.
Dawn has established working relationships with over 70 different countries government agencies and worked with suppliers from all over the world. Dawn's continuous audit of Vital4's services and the data privacy laws that govern them are essential to the continued success and growth of the organization.
Dawn enjoys spending time on the Georgia coast, where she grew up, exploring new places and eateries; spending time with friends and family; traveling; arts; cooking, and watching college football (Roll Tide!) whenever she has free time. 
Scott Stafford
Founding Partner & Chief Information Officer
Scott Stafford is a co-founder and the CIO of VITAL4. Scott manages all business aspects of the development lifecycle and ensures successful delivery of all related technology products and services.
Scott brings a wealth of knowledge and experience related to cloud technology applications, as well as, over 15 years contributing and managing all aspects of a software development lifecycle including, use case studies, process engineering, requirements, design, user test case documentation, technical writing and training, user testing, solution design, integration and implementation.
Scott's prior endeavor was with IBM where he held a role as the Senior Product Owner for the "Innovation Team" of IBM's Cloud Technology Division. Over the last several years Scott has managed CRM integrations for Salesforce, Microsoft CRM, Sugar, and NetSuite.
When Scott isn't busy keeping up with all things technology at Vital4 he can be found in his Birkenstocks relaxing on the lake with his three kids, friends and family.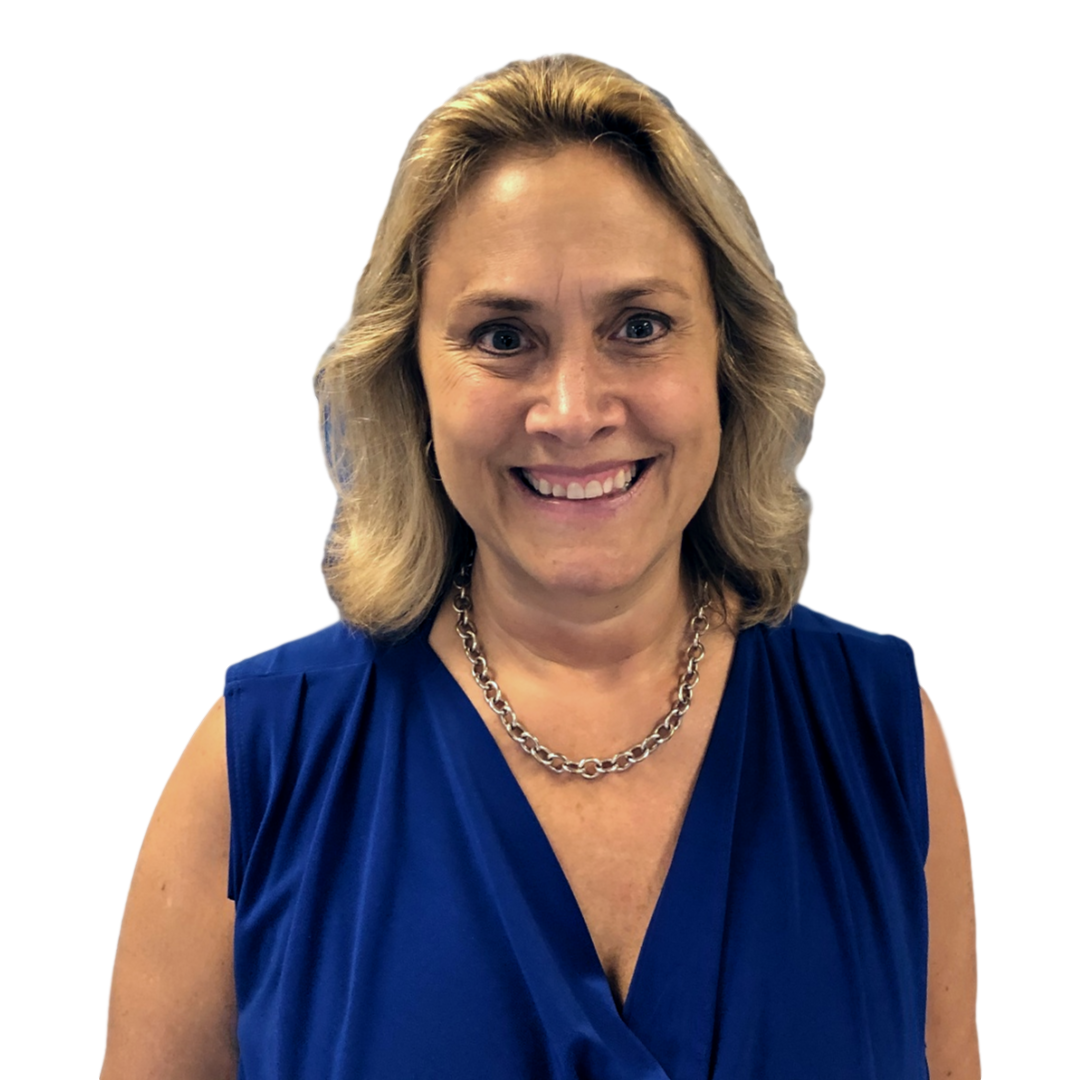 Robin Boyle
Chief Financial Officer, CPA, CMA
Robin joined VITAL4 in September of 2020 with thirty-four years of Accounting and Finance Experience which will be instrumental in helping to move Vital4 forward as a high-growth company.
Prior to Vital4, Robin was the CFO for seven start-up companies formed after the sale of former Virginia based International Communications Group to a Fortune 500 company in which she stayed on board after her family relocated to Georgia to assist with the integration process and final tax returns.
Robin, originally from Missouri, worked for Cambridge Engineering, Inc. as the Director of Finance for seventeen years before relocating to Virginia.  During her tenure at Cambridge, Robin developed a reporting package and identified/tracked KPI's to help drive the business to success.
Robin received her Executive MBA from Washington University in St. Louis and her Bachelor's degree from Southeast Missouri State University with a double major in Accounting and Finance.
When not working, she enjoys spending time with her family and her two dogs and two cats.  She has four daughters and two granddaughters.  The youngest daughter is a sophomore in college in the pursuit of a nursing degree.   She also enjoys walking and Yoga.
Todd McCormick
Chief Revenue Officer
Todd is a seasoned CRO, with over 20 years of experience as a top performer and sales leader. Todd brings a highly successful track record in scaling companies both domestically and internationally and thrives within the dynamics of high-growth technology companies.
Prior to Vital4, Todd was the CRO at Atlanta-based Terminus, an account-based marketing software platform, where he successfully grew its business by over 420% in less than three years. Before Terminus, Todd held the role of SVP of Worldwide Sales for Silverpop where he nearly doubled its business in less than two years prior to the acquisition by IBM. Proceeding his success with Silverpop, he was the VP of Sales at PGi and the President of the Recruiter Business Unit and Canadian Operations at CareerBuilder.
Todd oversees Vital4's expansion efforts which include new customer acquisition, partnerships, marketing and international expansion.
Todd is passionate about building businesses, developing talent and scaling SaaS B2B technology companies. Todd received his Master of Business Administration from Emory University and his Bachelor of Science in Commerce and Business Administration from The University of Alabama.
When Todd is not working, he enjoys spending quality time with his family.
Kathy Escoto
Chief Operating Officer
Kathy is an accomplished business and technology executive with a wealth of experience from startups to large corporations. Always motivated by creating something new, she has built and led large global teams, driven critical transformations both in IT and culture, optimized services/products saving millions, and led technology innovations for new advancements. Always through the magic combination of technology and people.
Kathy is Chief Operating Officer for Vital4, responsible for building strong partnerships with key customers and partners for joint success. She helps customers strategize, envision, and execute for results.
Kathy has more than 25 years of experience in various IT and leadership roles throughout her career, across great companies such as The Coca-Cola Company, Georgia-Pacific, Equifax, as well as smaller companies and startups. In her previous role at The Coca-Cola Company, Kathy led global teams forging new ground for critical digital transformations and drove global innovation efforts, focused on emerging technologies, partnerships, and startups. She is known for fostering relationships between people and technology for execution, in order to address key business challenges. Kathy currently is a board member of Startup Runway and has a passion for entrepreneurship and start-ups.
In her spare time, Kathy enjoys spending time with her hubby, Moe, their 4 boys, and Bella the pup. She loves traveling (always a beach!), cooking out with friends, working out, dancing, and is a foodie/wine-lover.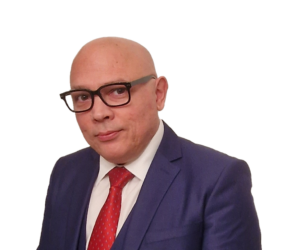 Robert Fenech Santucci
Chief Information Security Officer
Robert is a seasoned professional in data networking, IT infrastructure, and security solutions. He has worked with various local and international clients and has imparted his knowledge and passion for engineering, mathematics, and cybersecurity as a lecturer at top educational institutions. Notably, Robert's early achievements include the publication of his first computer program for a Z80-based computer in the magazine Your Sinclair back in the 1980s.
Robert has a Master's Degree in Engineering and Computer Science from Oakland University in Michigan, where he actively participated in innovative research. His remarkable academic performance led to his induction into the prestigious IEEE Eta Kappa Nu honor society.
In his free time, Robert dedicates himself to keeping up with the latest developments and advancements in his field. He has demonstrated his dedication to professional growth and expertise by acquiring multiple industry certifications, which include the Certified ISO/IEC 27001 Lead Auditor, GIAC Certified Forensic Examiner, GIAC Certified Forensic Analyst, Certified Information Systems Auditor, Certified Ethical Hacker, and Cisco Certified Network Professional.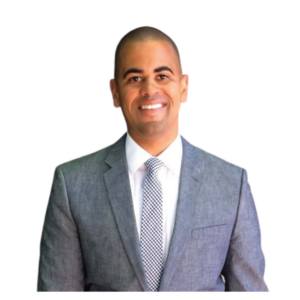 Kellan Williams
Chief Data Scientist
Kellan Williams is Vital4's Chief Data Scientist. His passion is driving innovation and new product development via the most advanced Machine Learning, Natural Language Processing, and Artificial Intelligence models.
His expertise is in applying supervised and unsupervised machine learning algorithms to real business problems to create lasting strategi and operational advantages for his internal and external clients. His is a thought leader in leveraging text analytics, advanced forecasting, and predicative modeling to drive smart business innovations.
Kellan has 17 years of experience applying advanced analytics in nearly every sector and has held data science and analytics roles at IBM, Huntington National Bank, Tenet Partners, EY, Safelite Auto glass, L Brands, PC Mall and Abercrombie and Fitch.
His entrepreneurial spirit drives his curiosity to push the limits of what is possible and disrupt the status quo. He graduated from Ohio State University in under 3 years with a degree in Operations Management in 2005. Golf, snowboarding, auto racing and playing with his 4 kids are his hobbies.
Golf, snowboarding, auto racing, and playing with his 4 kids are his hobbies.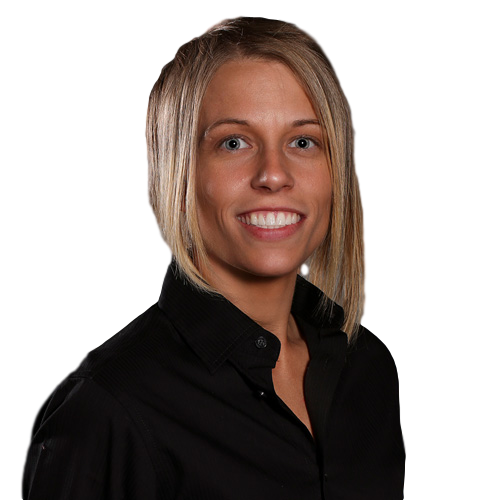 Lindsay Earwood
VITAL4Search Program Manager
Lindsay joined Vital4 in late 2016 and serves as the Program Manager for our search SaaS platform. Lindsay and her team perform extensive research and documentation of source information for all Vital4's search products. They continuously audit all data sources across the platform to keep Vital4's search platform updated and relevant. Lindsay ensures Vital4's search platform meets clients evolving needs from a data, technical and a business perspective.
Lindsay has several years' prior experience with an international background screening company as the lead in the support and development of a SaaS platform that provided complex data to CRA's (Consumer Reporting Agencies). She oversaw all pre & post development source and data research and management to ensure use of the technology was accurate and compliant at all times. Lindsay was also responsible for providing critical input and internal training and support while managing solution design for existing and potential clients of the compliance software platform marketed.
Lindsay's experience in this specialty niche space is of great value to Vital4. Lindsay brings innovative ideas to the Vital4's search platform as the company continuously evolves and enhances the platform to support the ever-changing needs of the global compliance landscape.
In her free time, Lindsay can be found at the gym or spending time with her family. She also enjoys white water kayaking, surfing, rock climbing, target practice, reading and traveling.
Tracey Rucker
Founding Partner & Senior Director, Partner Services
Tracey was an original contributor and management team member alongside Kristin Stafford at one of the first independent wholesale international background screening firms in the US. Tracey developed expertise in all aspects of Global Due Diligence and Background Screening Operations, Business Analysis, Quality Assurance, Compliance, Change Management, User Implementation & Training, Key Account Management, Client Services, Vendor Management & Global Product Analysis & Processing, Process Mapping and System Documentation.
As a founding partner and Director of Operations, Tracey has utilized every aspect of her vast skill set and experience to ensure the current and future success of Vital4.
Her established and long-standing relationships with many Consumer Reporting Agencies around the world now provide Vital4 with strong strategic partnerships that would typically take years to cultivate and achieve. As a partner and Director of Operations, Tracey delivers an exceptional level of quality in all areas of her extensive experience and is a critical contributor to the organization.
Tracey has been a member of NAPBS (National Association of Professional Background Screeners) since 2009.
When Tracey isn't busy with Customer Success, she enjoys spending time with her three children and granddaughter. She has a passion for all things outdoors, including traveling the US in search of the perfect hiking expedition. Tracey, also known as "Tracey Triceps", enjoys working out, reading, college football – GO DAWGS! – and spending time with her best girlfriends.