Over 3,000 Products & Services in Over 240 Countries & Territories
Data privacy laws are continuously changing and becoming stricter on the processing of personal data in many countries outside the U.S. Compliance presents a big challenge for the international background screenings service market.
One of the biggest challenges is when a country's data privacy law prohibits a third-party, such as VITAL4 or other background screening providers, to obtain criminal background checks on a candidate. To remedy this reoccurring problem VITAL4 offers a unique solution, the Criminal Certificate Validation (CCV) service.
Proudly Trusted by the World's Largest CRAs
Vital4 validates the criminal clearance certificate through a multi-step process. This service utilizes VITAL4's own proprietary database of original criminal certificates from all over the world to compare security features which may include but are not limited to; watermarks, signatures and other embedded features that are specific to that country's criminal certificate issuance. Based on our extensive document library we are able to easily identify a fraudulent document and report this information back to the CRA. The service also validates the criminal certificate directly through the government source, in countries where available.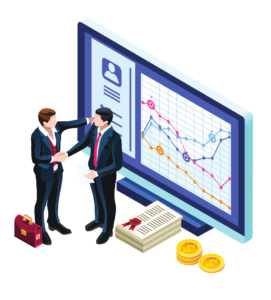 Request A Demo Today! 
See How Vital4's Effective, Affordable AML/KYC Screening Can Support Your Compliance Efforts