Leverage an AI-powered AML/KYC Data Partner
The amount of illicit funds laundered each year is estimated to be well in excess of $2 trillion, equal to between 2–5% of global GDP. Because of this, Vital4 set out to create the world's most compliant AML/KYC Solution.
Vital4 provides 3 configurable solutions for watchlists and sanctions, adverse media, and politically exposed persons to mitigate third party risk in real time. Via API; batch upload; or through our state of the art SAAS user interface.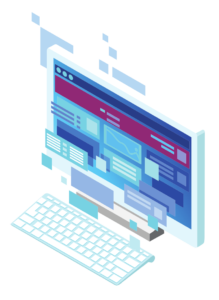 VITAL4WLS scans more than 6,000 global government watchlists daily, equipping users with current and aged data to determine if a subject is involved in crimes, terrorism, corruption or financial regulatory actions.
VITAL4 ADVERSE MEDIA is used to search individuals or business entities against news articles that are collected from thousands of media sources globally every 24 hours to identify subjects of interest.
VITAL4PEP is the first fully automated solution available globally that utilizes artificial intelligence and machine learning technology to identify, develop and enhance Level 1, 2 & 3 PEP Profiles continuously.
VITAL4SEARCH Does the Work for You
Our AI-driven AML/KYC solution curates and filters the data from tens of thousands of global sources to hone in on relevant data and reduce false positives. Contact Vital4 today to learn how our global screening solutions can help organizations like yours maintain regulatory compliance and mitigate third-party risk.
Request A Demo Today! 
See How Vital4's Effective, Affordable AML/KYC Screening Can Support Your Compliance Efforts